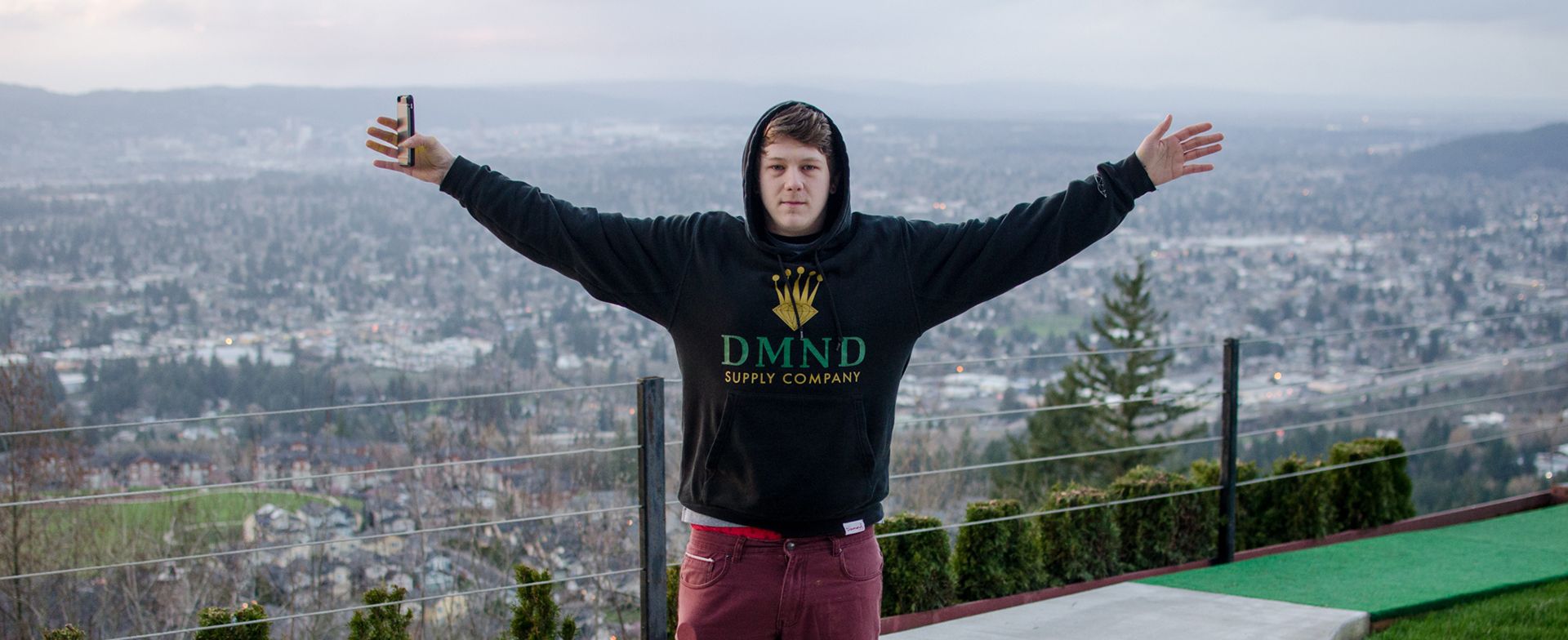 JT Nickel
Introduction
We are beyond ecstatic to have Jt Nickel on the squad. As an Oregon Native, he is of course a perfect fit for our brand. Jt's yo-yoing has come a long way since he picked up his first yo-yo in the late stages of 2010. Since then, he has blossomed into a spectacular yo-yoer, showcasing his skills up and down the west coast with his very distinct style.
A recent graduate from university, Jt is getting his hands dirty in the art of machining and we're excited to see what he ends up making!
YoYo History
"I started yoyoing around December of 2010. I used to be very involved and competitive at Pokemon (Card Game) and spent a lot of time with my friends practicing and playtesting decks. One of my good friends I used to play with was Clint Armstrong who would always have a yoyo or two with him at Pokemon League or when we played at his house and finally one day I gave in and said I have to try one of those things out. When I left his house that day he gave me a Red Y Factor to borrow to see if i liked yoyoing, and I'm pretty sure I've thrown a yoyo every day since.
Right around that same time, my friend Aaron Davis took up yoyoing and everyday after school it was to clints house for Pokemon, yoyoing, and Super Smash Bros. Brawl (our other competitive outlet). In February after I had a couple months of experience under my belt, I went to Pacific Northwest Regionals with them for the first time, and that was when my attitude changed about yoyoing. After seeing so many people doing so many different tricks throwing so many different yoyos, all I wanted to do was yoyo. I was very intrigued by how immense and versatile yoyoing could be, and the competitive aspect of it was right up my alley as well. Soon after PNWR I started going to a local yoyo club here in Corvallis and I met other local throwers like Jordan Hacherl and Paul Dang. From there I just kept practicing and progressing and yoyoing with people whenever I could. Eventually we realized the revelation that theres a full-blown yoyo company just down the road from us! And thus, we were introduced to One Drop and David and Shawn.
If I had my choice of any company to be sponsored by out there it would be One Drop. David and Shawn are two of the coolest guys ever and care a lot about yoyoing and what they do. They have a great team of guys ranging from super competitive to artistic and innovative. I feel so fortunate not only to have a such a great company in my backyard, but to represent them now too!"