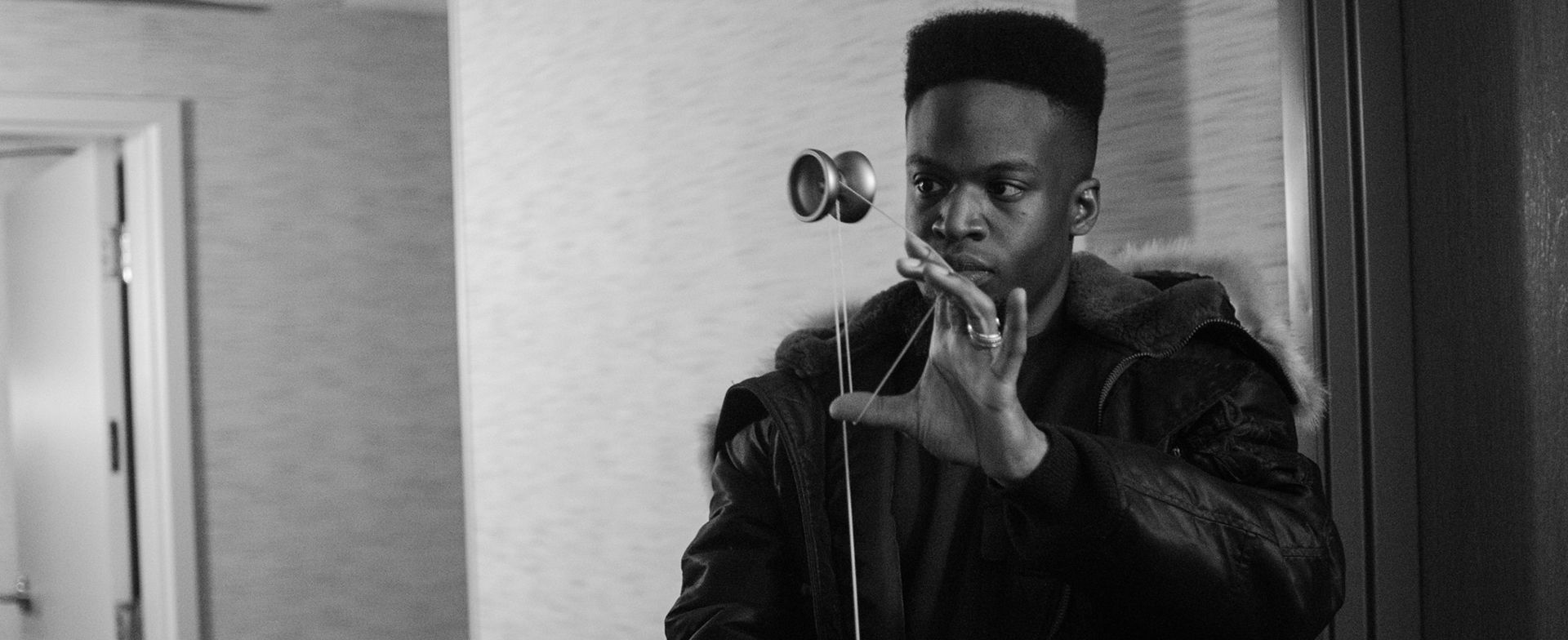 Mark Montgomery
Introduction
We are so honored to be in partnership with Mark Montgomery. He's a legend in yo-yoing and we're blessed that he loves our yo-yos and represents them with grace and style.
Mark has an extensive life outside of yo-yoing. He attends Savannah College of Art and Design as a Graphic Design and Animation double major. He also juggles, diabolos, beatboxes, breakdances, pops, plays trumpet, does music production, comedy, and freestyle rap.
Here are the teams Mark has been on in chronological order: Duncan, Yomega, Buzz-On Industries, One Drop.
YoYo History
"I randomly went to an arts and crafts store one day on my way to this private school called Eaglebrook. I taught myself the basics and then decided to upgrade to a Yomega Raider. As I started trying to do more complex tricks, I started messing up a lot more. And every time I messed up, the yo-yo would snap back and hit me in the hand. Hurt quit a bit. This was when I was in 6th grade so I was pretty young minded and just decided to quit. Fast forward 3 years later to 2000, my last year at the school. A new dorm advisor, my dorm advisor, had came to Eaglebrook and he was actually an X-Wringlin' Brother clown. His name was Bart Landenberger. He knew some of the advanced tricks I had been trying to learn years ago so I asked him if he could teach me. After I got those tricks down, right around the time I graduated from the school, on my drive home I stopped at A2Z science in Northhampton. I ended up buying a Henry's Viper to save my fingers. While I was there making my purchase, Jack the owner told me all about the Yomega Yo-Yo Association World Competition to take place that summer ( 2000 ). So after I got home, I went online and started looking up videos for more tricks to learn. I came across Sector_Y and my life was forever changed. I watched all the videos on the site with specific attention to the Spindox videos. The first trick that blew just me away was a braintwister combo Gary Longoria did in one of the Spindox vids. I was convinced the video footage was sped up and was further impressed when I e-mailed Citadel, the owner of the site, to find out that the video was in real time. At any rate, I ended up competing at the contest that summer and getting 2nd to last place in the 2nd to lowest division, but I still kept yoyoing. I came back the next 2 consecutive years and got 1st place in both of the 2 highest divisions. The rest is history."