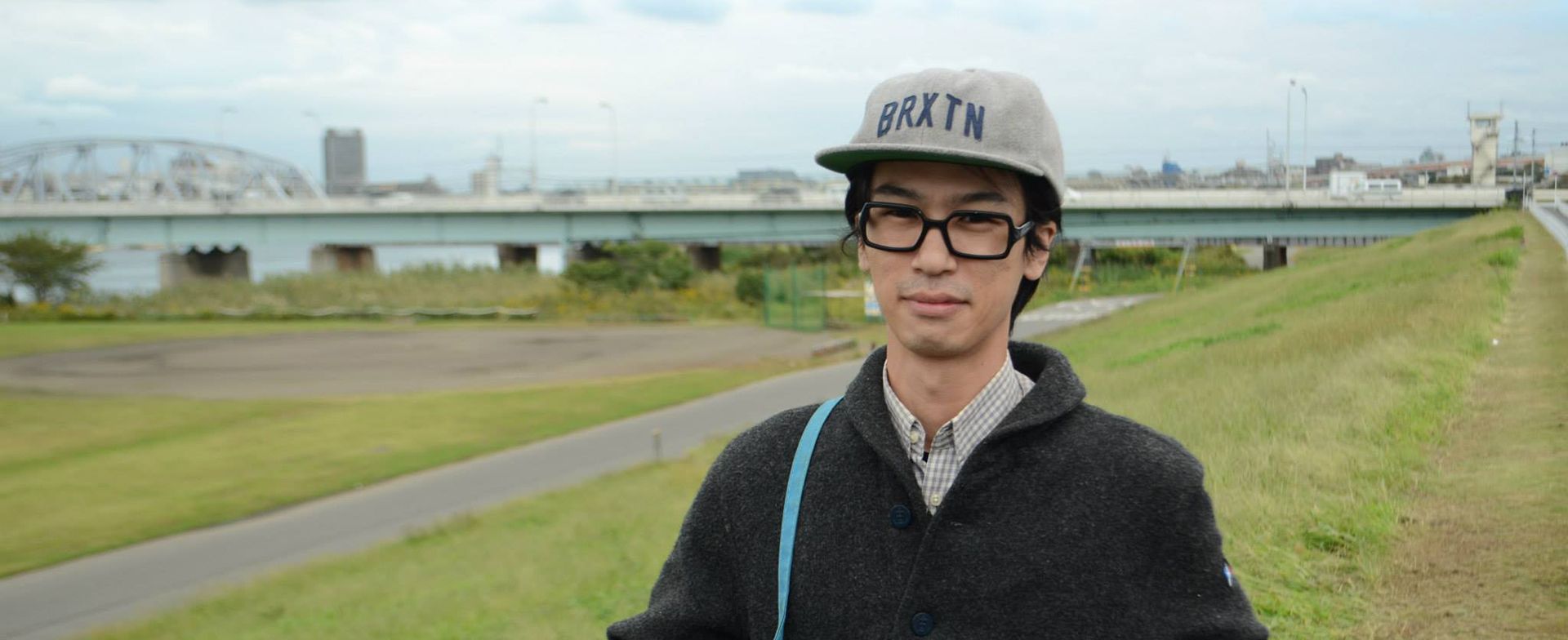 Tsukasa Takatsu
Introduction
It is our pleasure to welcome Tsukasa Takatsu to the team. As a full time father, Tsukasa has found ways to including yoyoing in his life. By not only doing amazing and intricate tricks during his spare time, he also is brilliant with the camera! Shooting and editing clips not only for himself, but for others as well. If that doesn't top it off, Tsukasa is also well acquainted with the music industry! His arsenal of hobbies have no end!
YoYo History
"It was 1997 when I first played with a Japanese "Hyper yoyo". At that time, almost every Japanese boy was playing with these Hyper Yoyos, and it was even difficult to find them at stores. I wasn't interested in yoyoing at first until one of my classmates passed me Yomega's Brain and a trick manual booklet. After that, it didn't take so long for me to get into yoyoing. It was just so fun to learn tricks one by one. Then I got addicted to yoyoing even more than my friend who introduced me a yoyo, and ended up achieving all THP Japan Pro-Spinner level Double-Hand tricks, except the "Free Style" category.
However, due to my graduation from school and several changes to the environment surrounding me, my interest has gradually shifted to music rather than yoyoing. In fact, Hyper Yoyos has also became less popular around this time. Then I joined a band, started learning composing and DJ, and worked as a bar tender, but never played with a yoyo while being busy with these other activities.
It was actually after I started my current job when I came back to yoyoing. The reboot project of Hyper Yoyo has started in 2010, and I found its booth at a random toy shop when I was hanging around with my daughter to buy her some stuffs. From a nostalgic feeling, I bought a new Hyper Yoyo with 5 extra strings. After playing hard with this new yoyo until all strings worn out, I started searching all the yoyo related websites and contest videos on the internet. Among those information, I was especially shocked to see the videos from WYYC 2011. The high-end full metal yoyos, amazing free styles of top players, the music they use...etc. Every element in the video looked exciting and I decided to once again practice yoyoing to be like those professional yoyoers.
I have then started using metal yoyos for practice, but it took some time to find out the best yoyo which fits my play style. Then I came across the Cascade and Yelets from OneDrop. Before getting these throws, I used to play with Japanese metal yoyos. However, I could not put down these US made yoyos from the moment I played with them. I still remember how exciting it was to get a "Blue Steel" Cascade from OneDrop official store! As for Yelets, I was sure that it's gonna be my daily throw at the very first time when I threw this yoyo. It was exactly a perfect throw for me. As soon as I bought it at Spingear, I shot a short yoyo video of my self, "In front of the wash basin". Surprisingly, this video became popular among many yoyoers, and it was definitely a turning point for my entire yoyo career. It was truly honored to have my video introduced by OneDrop officially on their web site, even I was not a professional player at that time. Also, I was inspired by onedrop a lot not only by the yoyos they make but also the yoyo clips they shoot and the music they use for those.
As I am writing this biography, I still can't believe that I am joing the OneDrop Team. It was my all time dream and it finally came true. Lastly, thank you Paul, Ryosuke and Greame for suggesting me for a new team member. Thank you David, Shawn and team members for welcoming me. And thank you for all my yoyo mates who are supporting me all the time."