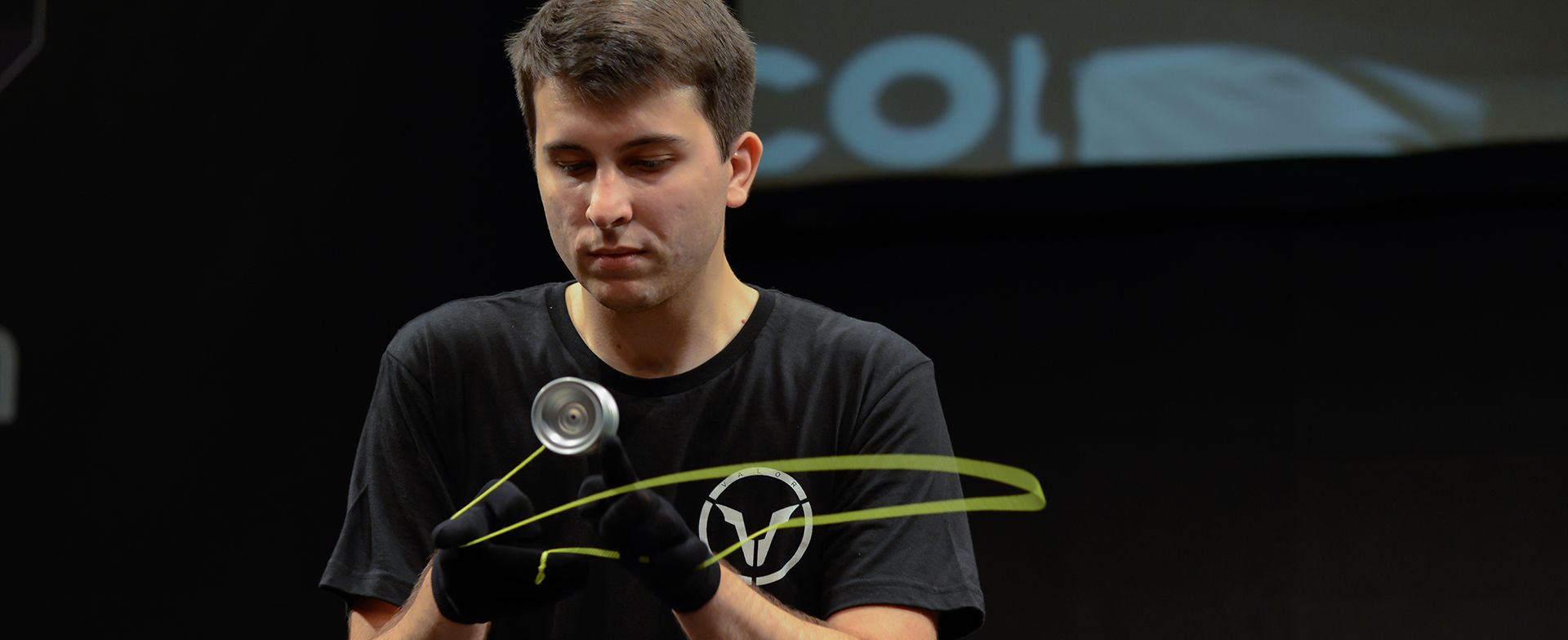 Vilmos Zoltan Kiss
Introduction
We are honored to have Vilmos representing us on the team. Vilmos has a superb personality that no one can deny loving. His yo-yo presence not only is felt in Europe but also in the North America, taking trips to the states to visit us at the shop and compete for the World title.
Vilmos has quickly established himself as a yo-yo powerhouse. Not only is he the Hungarian National Champion, Vilmos utilizes his expertise to judge prestigious yo-yo contests all over the World. His resume doesn't quite end there, with a heavy background in webdesign, Vilmos designed our very own website and a few other yo-yo related sites.
YoYo History
"Ever since I was a child I always wanted to know the "secret" behind yoyo tricks. As a young kid I just couldn't find out how to do other then ups and downs by myself on those wooden toys so you can imagine how happy I was when several years later a friend introduced me to ball bearing yoyos in high school. After this I had to get my own yoyo which was a red Duncan Avenger to start learning all the tricks from beginner to advanced from YoYoExpert and old school sites like Sector-Y and Glasslab. Learning went very easily which inspired me to keep throwing. Then few months later when I had some of my own constructed tricks / combos I decided to attend to the 2007 Hungarian Nationals as a competitor where I got 3rd in Semi-Pro. Later in 2008 I had the opportunity to go to Prague for the Czech Nationals, which was my first international contest, with some big names as guests such as Yuuki Spencer, Dr. Popular and Kentaro Kimura. Since it was such a big contest I started practicing a month prior the contest with my newly bought Project. The success of getting into the finals, doing a pretty solid routine on a big stage for the first time and seeing Yuuki the World Champion on stage inspired me to do yoyoing professionally.
Since then I have been in many countries, attended to numerous contests and the best of all I made countless friendships that will last a life time."