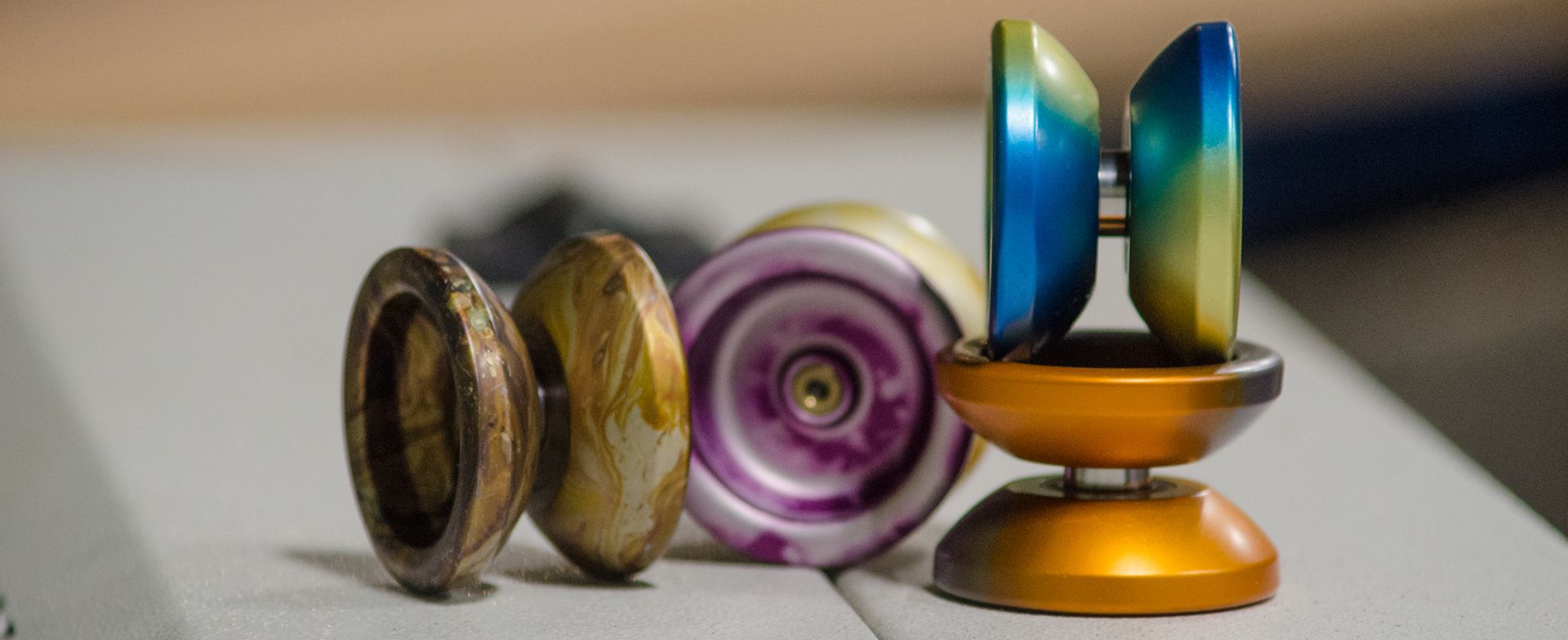 M1
First released: December 2008
Current status: Retired
Description
For our second yo-yo release, we set out to create a high-quality aluminum yo-yo which is readily available at a reasonable price. The result is the M1. As you would expect from us, many months of prototyping and refinement went into the creation of the M1. We once again enlisted the help of the Portland Yo-Yo Club, Mark Montgomery and others to test the playability. All agree that it is, first and foremost, a solid player.
We paid close attention to the testers feedback and the features that they most wanted. In that regard, the M1 sports a recess groove that's deep enough to take flow-able silicone, an inner thumb grind lip, and tapered outer rims that provide plenty of catch-zone width (more than a Project in fact). The M1's profile and shape move us in a new direction, bringing a narrower width to the undersized yo-yo.
Because of the play, the price and the availability, the M1 is intended to be a true players yo-yo. One which you don't have to worry about throwing anywhere, anytime, over any surface.
Specifications
Weight: 65 grams
Width: 35 mm
Diameter: 50 mm
Stock Response: .555 pad One Drop Silicon Pad or Flow Groove
Friction Response Groove Inside Diameter: .555" (14.1 mm)
Friction Response Groove Depth: .03
Flow Groove Response Depth: .075
Gap Width: 4.3 mm
Alloy: 6061 Aluminum
Bearing Size: Large (C) stainless steel (One Drop 10 Ball Bearing)
Axle System: Pressed Round Nut, 16 mm