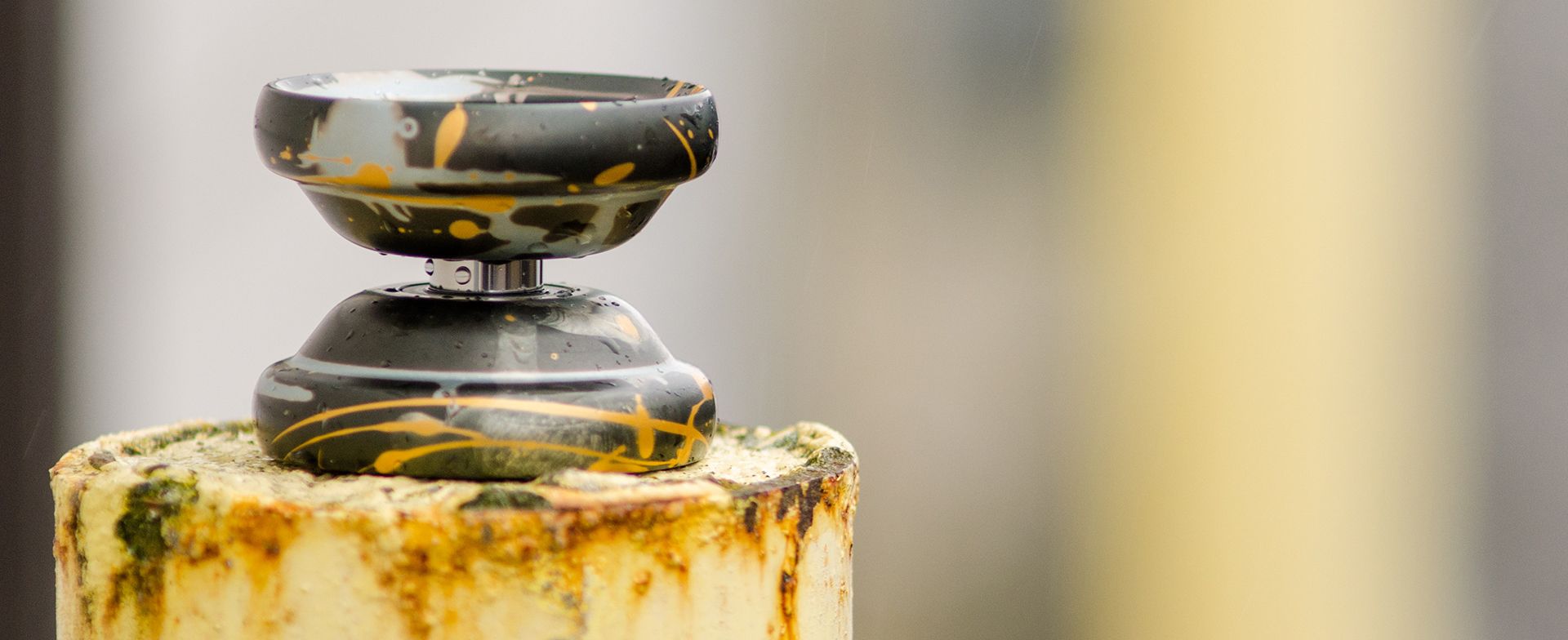 Sakura SE
First released: February 2013
Current status: Retired
Description
We are proud to announce a collaboration with I Love YoYo that has been in the works for quite a while. We decided to make a Side Effect version of the ILLY Sakura.
We added Side Effects to this beautiful 52mm diameter curvy H-shaped yoyo by ILYY. The Side Effects are the same shape as the hub in the original. This collaboration is similar to when we did the Wooly MarkMont with CLYW in that we only released a limited number and won't make any more.
There was about 200 available in 6 different colorways sold direct from the One Drop online store on Monday February 25th at 11am PST.
Specifications
Base Weight: 62.82 grams
Shipping Weight: 65.72 grams (with aluminium Sakura Side Effects)
Width: 41.25 mm
Diameter: 52 mm
Stock Response: One Drop Flow Groove
Gap Width: 4.34 mm
Bearing Size: Large (C) stainless steel (One Drop 10 Ball Bearing)
Alloy: 6061 Aluminum
Finish: Pyramatte (tm)
Axle System: Side Effects (tm)